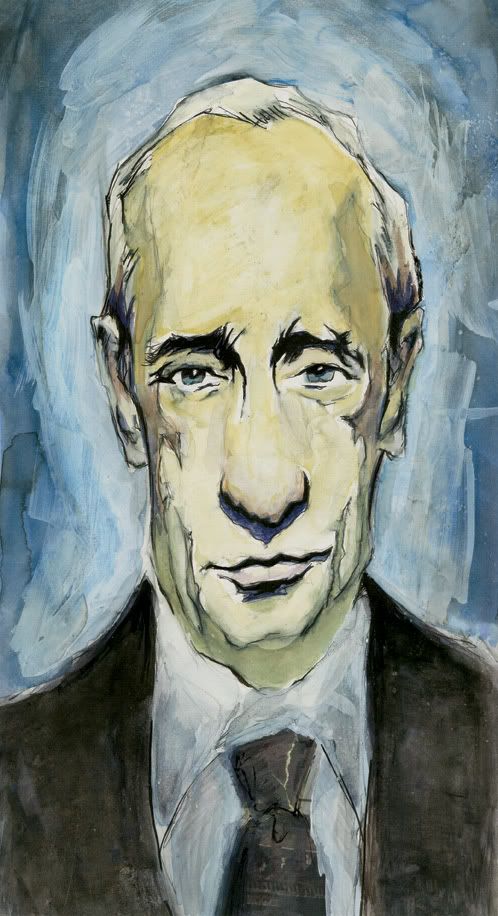 These are some recent illustrations that i've been doing. mixed media and a little sloppy... i think i should try and tighten this style up a little. see where i can take this.
This top one is of putin...
The bottom is just one that is influenced from my reading the book amazing grace for a class.