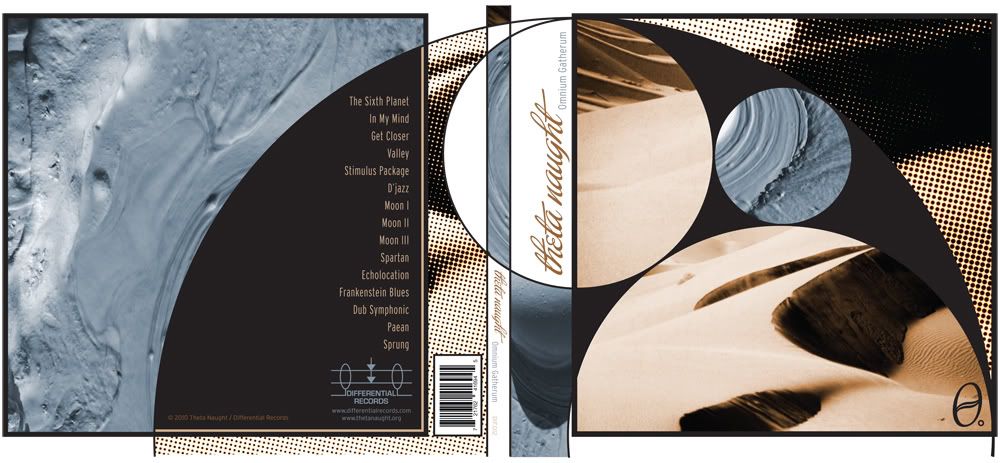 A couple months ago I responded to a friend's request for some graphic design help. His band
Theta Naught
were going to release a new album and needed someone to design it. I responded and after months of slaving over the mac while not at work produced this little gem.
I'm pretty proud of the work I did. Though I wish I had made the UPC symbol bigger. All in all, I think I did pretty good considering this if my first real piece of graphic design I've done, not for myself or school.
You can pick up the album here. It's cool stuff. gnarly, experimental, improv, free form jazz, instrumental music ala mogwai.... kinda?